Govinda: Men's Movement
Join Yale Bowman for this men's movement class, where we will combine the healing practices of shamanic dance, ancient movement, and vibrative sound to nourish our energies and enliven our spirits.

.
In this class we will explore and heal our identities and roles as men in this modern world using the ancient, collective wisdom of the earth's energy and our bodies.
.
..
---
Upcoming Classes

.
August 31st: Fire- Generating Warmth and Abundance
.
Through this theme we will explore movement that opens our hearts, balances our bodies, quiets the mind, and invites abundant blessings into our lives. We will explore the question, "How can a grateful and open heart help us in bringing healing or support to others, and become a magnet for miracles?"
.
.
.
.
.
What are our necessities? What does the world seem to require of us in partnerships, work, f
amily, and community? Through this theme we will reflect on the necessities we uphold through our daily grind, and redirect this energy into healing and connecting with the needs of our deeper and innermost selves.
.
Here we will explore the questions:
–"What are my inner necessities, what are my soul and heart asking for?"
–"How can I achieve balance in nurturing these requests, while upholding my responsibilities as a man?"
–"How, through this deep nurturing, can I be of better service to both myself and others?"
.
.
[October 3rd & 17th Themes Coming Soon!]
Click on the Class Dates above to register
Personal contribution for this class is $12.
Palmistry: Elemental Chirology | Oct. 13th
October 13th
Elemental Chirology: Elemental Healing in the Hands


.
Going beyond traditional palmistry, in this workshop we will explore an introduction to the powerful healing practice of Five-Element Chirology.
Together, we will discuss the therapeutic value of the deep, healing information which can be uncovered in our hands. 
We will learn to identify the five elements through the shape, finger lengths, glyph patterns, and the lines of each hand.
.
.
Through our hands, the window to our soul, we will delve into the patterns that structure past and present lives, learning the techniques to identify and discuss them in an effort to promote deep personal and spiritual healing, fulfillment, awareness, and well-being in the lives of ourselves and others.
.
We will also discuss how the practice of Elemental Chirology can strengthen the holistic, therapeutic, and other healing practices you are currently offering to the world.
.
This workshop is open to people of all experience levels.
.
Click HERE to reserve your spot today!
.
Preregistration Cost: S50
Door Price: $60
Connected Breathing for Health and Wellbeing | Sept. 30th
September 30th
12:30-3:30pm
Join facilitator Yale Bowman for group meditation, education, and techniques focused on the development of healthy and intentional breathing practices for mind, body, and spiritual wellness.
.
.
---
.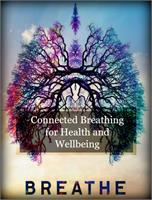 This three hour intensive will include a chance to ask questions, explore powerful breath work as a group, develop easy-to-use techniques, and learn about the vital health and spiritual benefits of a daily breathing practice. This class is for individuals with any level of experience, beginner to experienced.
.
Each individual will leave with the information and techniques they need to begin or further improve their ability to meditate, release, tension in the physical and emotional body, and promote healing and wellness in their body and energy.
Click HERE to register today!
.
.
.
Preregistration Price: $50
Day of Price: $65
Thirsty Thursdays
Thirsty Thursdays
What are we truly thirsty for?
What will really satisfy?
.
Join Allison Harris for this rotating class series with guest facilitators at the Playful Soul every Thursday at 7:30pm. Topics will range from Nutrition, Young Living Oils, to fitness classes like Belly Dancing, Qigong, Yoga, and Qoya. All are welcome!
*****Note******DATE CHANGE
Sept. 20th will be the Zilis CBD Info class
Sept. 27th will be Toning Your Temple: Gong Yoga w/ Miranda Shields
Every Thursday 7-8pm
Personal Investment: $11
---
---
~Sept 6th~ Juice Plus~
A simple, tasteful way to consume 30 fruits, veggies, and berries per day.
Come get your thirst quenched as we share a beautifully, tasteful solution to ensure your family receives proper, sustainable nutrition, daily.
So Grateful to discover a simple, solid source for receiving 30 fruits, veggies, and berries daily.
I'm pretty sure most of us, and our children could use a boost of real food, especially with the start of another school year.
$11 energy exchange.
---
Launching a New Woman's Circle with Londin Angel Winters and Justin Patrick Pierce, the creators of the Yoga of Intimacy and the best selling authors of 'The Awakened Woman's Guide to Everlasting Love'.
The 2nd Thursday of each month from 8:00-9:00 we will be participating in a live webinar with both Londin and Justin.
We will continue to hold a Young Living Oils Class from 7:00-8:00, and will use this time to enhance the topic of their webinar each month.
September's focus is 'Sovereignty', and we have several oils that promote the feeling/sensation of what Sovereignty inspires within us all.  The use of these oils will help to prepare our hearts, minds, & spirits to fully receive the message Londin and Justin will deliver from 8:00-9:00.
To take part in the monthly webinar, follow this link and get yourself registered. It's only $10 a month to receive access to Londin's online support as well as the hour live webinar.
Here's the link…..https://www.patreon.com/londinangelwinters/posts
If you have any questions in regards to this opportunity, please contact Thirsty Thursday facilitator and host, Allison Harris at 317.847.4325
The Young Living Class will be reduced to a $5 energy exchange (open to men and women) and again, you'll register through the link to take part in the Monthly Live Webinar for $10 a month (women only).
.
.
---
Yet another way to 'Tone Your Temple'…..as a sound therapist, I fully appreciate the therapeutic properties sound has upon the body, mind, and spirit.
Join us for a unique experience combining the LOVE of Yoga with the LOVE and power of Gong Therapy.
$11 energy exchange
.
---
Please join us as we discuss the LOVE, the power, and the benefits of Zilis's UltraCell technology, why 100% Full Spectr
um Organic Industrial Hemp matters, why water soluble matters, why it has a 94% absorption rate in the body that remains for 12 solid hours when tested, and so much more.
Our bodies have been deprived of this core nutrition for over 100+ years, and this specific blend meets our body's most basic nutritional needs while satisfying our entire Endocannabinoid System. As it turns out, our Endocannabinoid System is bringing all other systems into harmony.
There are many CBD Oils to choose from, especially at this time, which is why it is so important to know which one is the best, safest, and most effective to consume for yourself, your children, and your pets.
---
*Check back later for October classes!*
Click on class title to sign up!
Mind & Meditation | Thursdays 6:30-7:30
.
.
Please join Swami Padmanabhan here at The Playful Soul every Thursday from 6:30-7:30pm for meditation.
This group is open to all.
.
.
.
.
.
.
Come and experience:
. 
– Discuss about different levels of existence
– what and where is our mind?
– What is the nature of the mind?
– How to handle the mind
– Power of breath.
– How to use Breath to control the mind
– Guided Meditation
– About Happiness Program
Personal Investment: Love Donations Accepted.
.
Presenter bio:
Swami Padmanabhan, an instructor with the Art of Living Foundation, has been in meditation for the past 8 years and Practicing Sudharshan Kriya for the past 9 years.
Yoga in American Sign Language Sept. 15th
September 15th | 1-2pm
October 20th | 1-2pm
November 17th | 1-2pm
December 15th | 1-2pm
Personal Investment: $11
Jen "Devi" Harbaugh teaches this hatha yoga course in American Sign Language (ASL) which focuses on breathing exercises and asanas.
Click
HERE
to register for September's class today!
About Jen "Devi"
 .
Devi is a native Marylander becoming a Hoosier. She lives in Indianapolis and works at Indiana School for the Deaf as a high school English teacher. Devi was introduced to yoga in college and has since never looked back. She felt inspired by her experience at the ASL yoga retreat (2015) hosted by Deaf Yoga Foundation, so she decided to attend the Teacher Training Course at Sivananda Ashram Yoga Ranch in New York the following year (2016).
Devi's next goal in order to enhance her spiritual practice and her journey is Advanced Teacher Training and to become certified in teaching yoga to Deaf children. Devi is known for her love of yoga, cats, and crocheting.
Qoya Dance Classes with Susan Cotter
Join Susan Cotter, Shamanic Healer, for Qoya classes at The Playful Soul.
Sunday Nights 5:15-6:45
.
.
 .
Through movement, we remember.
Qoya is an invigorating, empowering, and mindful movement class that aims to help you heal and rediscover your feminine power through personal expression.
There are no levels and no wrong ways to do Qoya.
Women only. Please wear comfy clothes to move around in. Extra yoga mats available.
.
.
Qoya Schedule for Sunday Classes
August- 9th, 26th
September- 2nd, 9th, 16th, 23rd, 30th
October- 7th, 14th, 21st, 28th
.
.Ma
Personal Investment: $15 | Student Discounts Available
AcroYoga | Sept. 14th| 6:30-8:30pm
AcroYoga Connection Night!
Every second Friday of the month from 6:30-8:30PM at The Playful Soul.  Bring a friend, bring yourself!
The price is $15 for individuals and $25 a pair.
Call head or walk right in, to reserve your spot go to www.theplayfulsoul.com/events to register today.
Partners Acro Yoga with Ron Hopkins and Kimberly Hopkins-Hart. Second Friday of Every Month.
Acro Yoga blends the flexibility, mindfulness, and kindness of yoga with the dynamic strength and power of acrobatics. This workshop will allow you to experience your practice with a whole new relationship to gravity, trust and strength. Our acro yoga will also inspire growth in your practice of open, direct, and compassionate verbal communication as you are being led through fun and challenging poses with a partner. You will definitely have fun exploring the fundamentals of L-base Acro Yoga. Throughout, attention will be given to safety and also to cultivating a playful sense of humor! Absolutely no Acrobatic experience necessary and no partner is needed at sign-up. Please make sure to avoid wearing lotion or slick/slippery clothing.
Spirit Painting | Aug. 25th| 6-9pm
Join us here at The Playful Soul every Full Moon for a creative night of fun and art!
We provide the supplies: Canvas, brushes, paints, sips and nibbles!
Join Larry Resener in a small meditation beforehand, and come prepared to express your creative Full Moon energies! If you have any art supplies you wish to bring and share, please do! 
All paintings will be hung in the gallery room for sale, and all proceeds from sales go directly to helping the community!
.
Full Moon Spirit Painting Nights & Times:
Aug 25th 6-9pm
Personal Investment: Free!
Loving What Is: The Work of Byron Katie | August 28th
 Next Byron Katie Meet Up: August 14th 1-2:30pm
Join Certified Helpline Facilitator, Laura Bobeck in our Gathering Room on the 2nd & 4th Tuesday of the month for a conversation about the work of Byron Katie.
The Work is a way to identify and investigate thoughts that cause all the suffering in the world.
It is a way to find peace with yourself and with the world.
Join us in this peace movement for an evening of inquiry. You are invited to read the book, Loving What Is, prior to our gathering, however it is not required to participate. The book is also available for purchase at The Playful Soul!
No RSVP is needed. Drop-ins are welcome!
*NOTE: Byron Katie on the SECOND TUESDAY OF THE MONTH has a new time. Come and join us for first class of August on August 14th from 1-2:30pm!**
Personal Investment: 10.00 suggested donation
Inside Our Shop
  Visit our shop filled with books, candles, hand selected crystals, essential oil blends, aromatherapy, art, jewelry, clothing, pottery, music, prayer flags, tapestries, meditation aids and ever-changing surprises.  GO INSIDE>
Location & Hours
Broad Ripple Village
The Playful Soul
6516 N Ferguson, Indianapolis, IN.
317.253.0499  |  MAP IT>
Spring Hours:
Sun – Wed: 12pm – 5pm
Thur – Sat: 10am – 7pm