September 30th
12:30-3:30pm
Join facilitator Yale Bowman for group meditation, education, and techniques focused on the development of healthy and intentional breathing practices for mind, body, and spiritual wellness.
.
.
---
.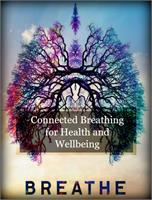 This three hour intensive will include a chance to ask questions, explore powerful breath work as a group, develop easy-to-use techniques, and learn about the vital health and spiritual benefits of a daily breathing practice. This class is for individuals with any level of experience, beginner to experienced.
.
Each individual will leave with the information and techniques they need to begin or further improve their ability to meditate, release, tension in the physical and emotional body, and promote healing and wellness in their body and energy.
Click HERE to register today!
.
.
.
Preregistration Price: $50
Day of Price: $65